NTEU Chapter 103 is working on creating a robust Legislative Committee to inform Congress about federal workers in general and CBP employees in particular. We work for the USA and providing vital information into our efforts is of paramount importance.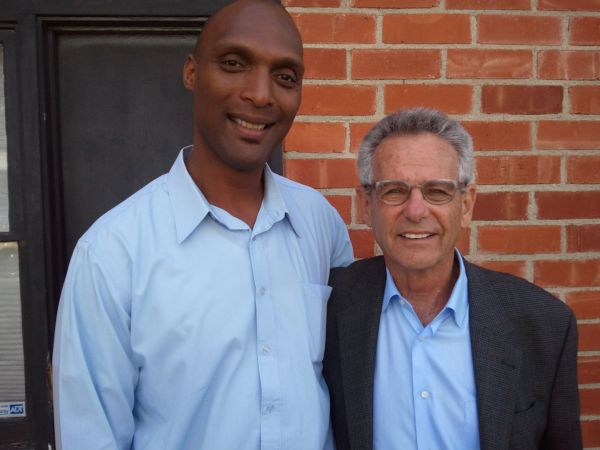 NTEU Chapter President, Paul Sumbi, with Rep. Alan Lowenthal (CA-47)
NTEU Members,
During the last 6 years, I have informed CBP employees that they can no longer sit by and wait for others to take up the call to fighting injustice in the workplace. Federal Employees have withstood an onslaught of attacks. We had 3 years of a cost of living freeze to our pay. We have had measures introduced to eliminate the Federal Employee Health Benefit Program (FEHB). We have also had measures introduced to attempt to have employees contribute more towards their retirement when the system was already self-sufficient. These attacks will continue for the foreseeable future.
As a federal employee, we cannot bargain or strike for better benefits. Unlike the International Longshore and Warehouse Union (ILWU) that was able to solidify their efforts across the entire West Coast, we must always go to Congress and the President to get better benefits or to get them to refrain from eliminating the benefits that we do have. I have taken it upon myself to build a robust Legislative Committee for our Chapter. I have been working closely with Rep Alan Lowenthal (CA-47) in recent years. I am also asking our committee to reach out to all members of Congress in the Southern California area. It is from these humble beginnings that true progress can be made towards protecting and enhancing our federal employee benefits.
I ask you to join me in this effort. If you are interested in participating in our legislative efforts, please contact either Doris Lau or me. You can also send feedback using the "Contact Us" on this website.
Thank you again for your support!
Sincerely,
Paul Sumbi
President